Oh yeah, and just for a sense of "wow," a picture of my whole world.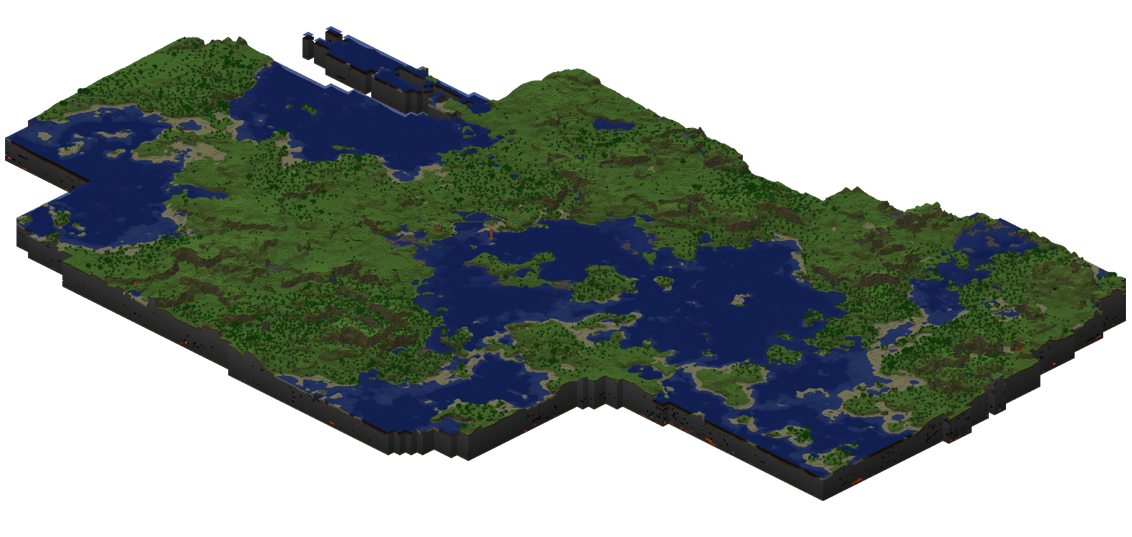 This is the whole of the world I've explored. It's practically infinite--I can explore more and find even better stuff. Of course, this doesn't really give an indication of the vast mine structures I've delved into, but it shows you the surface really well, and how deep it goes on the sides. You can see my lava tower in the middle-ish!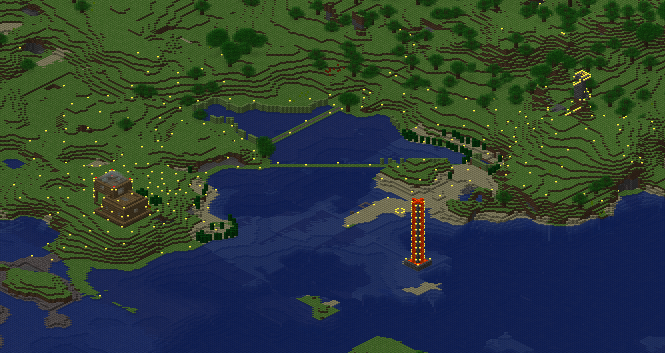 Here's a closeup of my house and towers. My territory is not really that huge, considering the whole world!